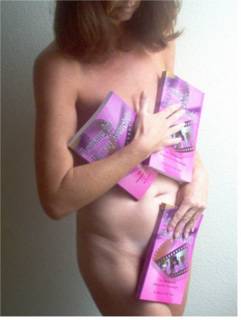 Looking For Harvey Weinstein truly exposed.

There has been little news of Harvey and his Weinstein Company over the last year apart from the $500,000,000 cash injection from his banking chums at Goldman Sachs.
For us on the other hand it's been an extremely busy year. Adjusting to life in the Countesthorpe countryside with Zag the pot bellied pig and Manny the goat for conversation has been surprisingly smooth. You can take the girl out of the country but you can't take the country out of the girl. After operating in Los Angeles they make a pleasant change to your run of the mill green light executive and although a little smellier than your average celebrity, far more approachable.
Braving England's below freezing temperatures has not proved as straight forward. Gold gucci sandals and a crocheted bikini hardly make up the all round winter wardrobe for poverty stricken evangelists for genius so strategic designer shopping in Oxfam, Help The Aged and Cancer Research is a regular weekend pursuit. The challenge, couture head to toe for under a tenner and believe it or not it is do able. We've found Christian Dior, Dolce and Gabbana, Versace and even Chanel in fantastic condition, priced just right, dirt cheap.
As designer clad music producers once more we are working with The Displacements, the hottest new band to come out of the UK in four decades, true genius. X-Factor judge Sharon Osbourne would love to get her hands on these boys, they are a musical phenoneum. Don't take our word for it, check out their website, 4000 screaming girls can't be wrong.
www.TheDisplacements.com
. Tony Swain, Head Of A and R for Universal, brainchild behind Bon Jovi's recent success in the UK, tops them as McFly with talent.
So as Christmas fast approaches let's remember, dreams are what life is made of, there are no problems only solutions, money is the route of all evil, everything in moderation and anything is truly possible. Get your shopping fix, look like a million dollars, help a stranger and with all the money you saved buy the book and have a good old laugh on us.
P.S. If you want to oggle Chico taking it all off at the Cannes Film Festival before he was infamous go to
www.lookingforharveyweinstein.com